Osaka/Kyoto/Kobe Campus Map
How to get there
What is Osaka like?
Osaka is the second biggest city in Japan, and is linked to Tokyo by the Shinkansen. Osaka boasts an extensive rail network linking it to the tourist areas of Kyoto, Nara, and Kobe. It is an interesting city where you can enjoy a mixture of the old and the new in one place. The people of Osaka are very kind and always smiling.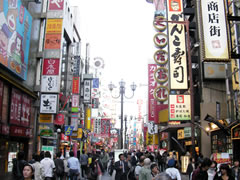 Place we recommend near the schools!
There is a big library located near the schools, where students can study and read or borrow books. About 15 minutes walk from the schools are America Village, Namba, and Shinsaibashi, which are popular places for young people to hang out..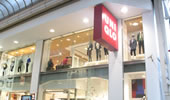 Uniqlo Shinsaibashi
You will find a variety of clothing at reasonable prices. The store is very big inside, so you can take your time shopping.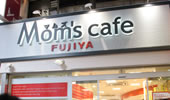 Fujiya Shinsaibashi
Fujiya is a great place to meet friends or to sit quietly by yourself. As there is a wide variety of delicious cakes, it is very popular with women!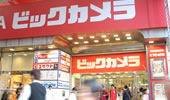 Bic Camera Namba
In addition to electrical appliances, Bic Camera also has a wide selection of games and toys. There is also a large 100 yen shop where you can purchase everyday items.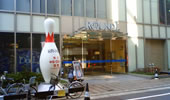 Round One Kita-Shinsaibashi
Baseball, soccer, bowling, games, billiards, karaoke - there are plenty of sports and activities here that you can enjoy at reasonable prices. After working hard during your lessons, please come here and have fun with your friends!