A Day of an International Student


I will introduce you my regular school day.
I'm busy everyday, but my school life is very fulfilling!

Today's breakfast is a toast and a sunny side up egg. Let's eat! Oh, it's this time already… I have to hurry!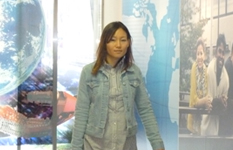 Good morning. I will do my best as usual today!

After arriving at school, I check the day's schedule on the bulletin board.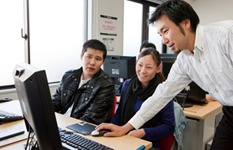 1st period is the preparation course for the Web Strategy and Web Production Certification Exam. I'm studying very hard to pass this exam!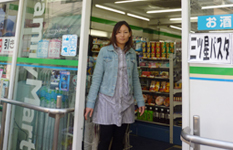 Going to the usual convenience store… I have been skipping making lunch for myself lately.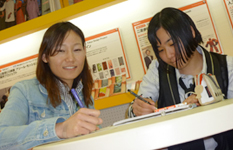 I don't have lessons in the afternoon today. I'm having a meeting for a school event with my Japanese classmates. We have to make an event that everyone can enjoy!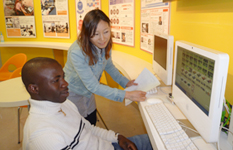 I'm studying Japanese today with my friend who is also an international student. I want to be able to speak Japanese better!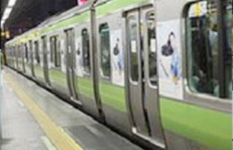 Today was busy as always, but it was fun! See you tomorrow!
School Event Photos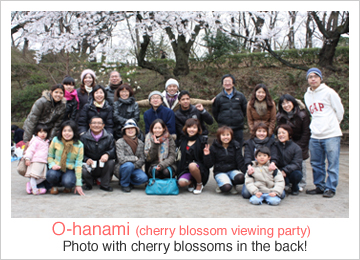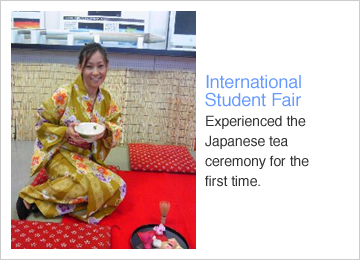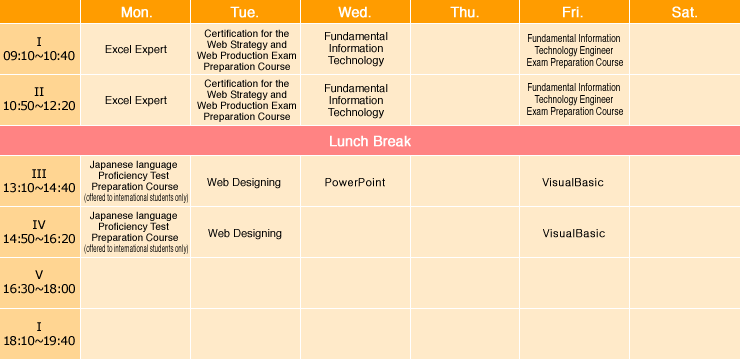 * Curriculums differ depending on schools and majors.