How to get there
What is Kasai like?
Live like you're at a resort in Kasai!
~ The comfortable living environment polishes your creativity ~
Kasai has a lot of greenery and aquatic areas for you to enjoy, including Kasai Rinkai Park, which has an aquarium and a large ferris wheel! In addition, there is a very famous theme park located only 2 stations away at Urayasu! It is only 20 minutes by car to Odaiba, where Fuji TV is located. Kasai is a very attractive area due to its proximity to both the city center and relaxed natural environment.

Haneda Airport (Keikyu line express for Aoto) → Nihombashi (Tokyo Metro Tozai line for Toyokatsutadai) → Kasai 【Total 60 min】
Haneda Airport (Keikyu Airport Line Express bound for Aoto) → Nihonbashi (Tokyo Metro Tozai Line bound for Toyo Katsutadai) Kasai 【Approximately 1 Hour】
Narita Airport (Keisei line rapid for Ueno) → Katsutadai (walk) → Toyo-Katsutadai (Toyo rapid line to Toyocho) → Kasai 【Total 70 min】
Place we recommend near the schools!
In addition to Kasai Rinkai Park and Gyosen Park, there are over 100 parks in Edogawa Ward, including Sakaigawa Shinsui Park (which has a small river that runs vertically through Edogawa Ward), the Flower Garden and Nagisa Park with its beautiful Sakura trees. Kasai is a very convenient place to live and is full of nature, ensuring its high standing as a popular place to live.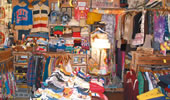 PARADAISU RANCH
You can find American west coast vintage clothes! In addition, there are also many shops that stock a wide variety of accessories and imported goods at reasonable prices.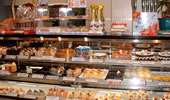 Konditorei Parore
This is a popular cake shop that was established 30 years ago. They have a wide variety of original, delicious cakes.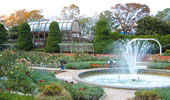 General Recreation Park
This park stretches for three kilometers from east to west. You can enjoy it all year round, as it has pony rides for children, a flower garden, and a barbecue area.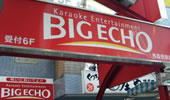 BIG ECHO Karaoke
Try singing on the way home to refresh yourself after a hard day of lessons and practice!